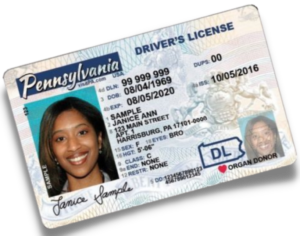 DDA is certified by PennDOT to perform non-commercial license testing at our office in Newtown Square, and at the Auto Lenders dealership in Exton. License testing is by appointment only. Register today and get your license right away at DDA!!! Masks are allowed.
Schedule Your Test

Need a Teen Insurance Discount? No time to practice driving with your new Driver? Sign up today and let Defensive Driving Academy teach your student techniques for city driving, highway merging, parallel parking, pulling in and out of shopping center parking spots, and much more!
Read More
OUR PRIORITY IS SAFETY
Students, Employees, and Families
At Defensive Driving Academy, we follow CDC guidelines to ensure our employees, students, and cars are safe. Our Employee health is closely monitored, and DDA is always ready to adjust quickly because safety is our #1 priority.
Our DDA cars, door handles, and all controls are thoroughly wiped down and disinfected before and after each lesson and license test.
Our instructors use hand sanitizer before and after every lesson and license test, and every student is given the opportunity to use hand sanitizer before and after as well.
Instructors and students are allowed to wear masks during lessons and license tests if they prefer. Furthermore, unlike most vehicles on the road today, DDA cars are equipped with more expensive HEPA cabin air filters, which eliminate mold, bacteria, and viruses.
Employment Opportunities at DDA
DDA currently has a limited number of teaching positions available. Ideal candidates are those who enjoy helping people, especially young people, and believe they have what it takes to become that next great DDA Coach. Of course, teaching, instructing, or coaching experience of any kind is helpful, but only a great personality and strong desire to mentor young drivers is required. We offer flexible hours, so you can tell us what days and times are best for your schedule each month, or you can earn a higher rate by letting us schedule your hours.
Our starting rates are always more competitive than Walmart, Target, Costco, Amazon and Lowes, and DDA is the only company that offers time-and-a-half and double-time to its part-time employees. We also offer an unprecedented part-time 401k with 3% match and profit sharing for qualified employees who work 20 or more hours per week. If you would like to joing our amazing team, check out our opportunity on INDEED to see if you have what it takes to make a difference and experience how rewarding it can be to teach our young drivers to "Learn to Anticipate."
DDA is here to help, and we look forward to teaching our students straightforward techniques that will absolutely improve one's driving skill set, build confidence, and get immediate results Thank you in advance for your cooperation, trust, and patience.
The Defensive Driving Academy is committed to helping either new drivers, or those who are already licensed improve or expand their driving skill set via our proprietary defensive driving techniques and concepts. Anyone can learn to drive, but only DDA Students will "LEARN TO ANTICIPATE"

Defensive Driving Academy, Inc. is proud to be certified by PennDOT to administer Non-Commercial License Testing. We are no longer limited to testing driving school students but can now test almost anyone who needs a license at our facility in Newtown Square or Auto Lenders in Exton.
We are ready to help you succeed and get your PA License Test scheduled in as little as three days. Why wait in line at the DMV when you can Call DDA Today and Test Right Away!!!!
Adults, teens, and parents trust DDA, and our corporate/fleet clients throughout the U.S. demand the same defensive driving "concepts-with-coaching" to systematically mitigate liability and reduce crash rates.
Even brand new drivers find our cutting edge anticipation-based methods and techniques easy to remember and repeat. Our defensive driving certificate programs are taught by talented men and women who effectively communicate, connect, correct, and are passionate about teaching our defensive driving methods
At the Defensive Driving Academy, Inc. we aim to continually bridge the gaps between teaching, coaching, and retraining drivers of every skill level through the following principle:
Defensive driving instruction is not only about teaching vehicle control-ability but is undoubtedly about highly trained motivational DDA Coaches successfully communicating simple "expect the unexpected" or "surprises are coming" concepts and techniques that will reduce crash risk via one-on-one weakness recognition and "excellence requires a coach" fashioned driving behavior modification.
G V Murphy
DDA Founder